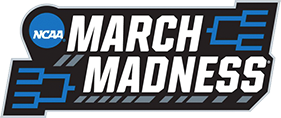 Get $1000 in Free Bonus Money
2020 March Madness Schedule
Here is an extensive look at the 2020 NCAA Tournament schedule, including who will be hosting and where the games will be played.
University of Dayton Arena, Dayton, Ohio (Host: University of Dayton)
March 19 and 21
Times Union Center, Albany, New York (Host: Metro Atlantic Athletic Conference)
Spokane Veterans Memorial Arena, Spokane, Washington (Host: University of Idaho)
Enterprise Center, St. Louis, Missouri (Host: Missouri Valley Conference)
Amalie Arena, Tampa, Florida (Host: University of South Florida)
March 20 and 22
Greensboro Coliseum, Greensboro, North Carolina (Host: Atlantic Coast Conference)
CHI Health Center Omaha, Omaha, Nebraska (Host: Creighton University)
Golden 1 Center, Sacramento, California (Host: Sacramento State University)
Rocket Mortgage FieldHouse, Cleveland, Ohio (Host: Mid-American Conference/Cleveland State University)
Regional Semifinals and Finals (Sweet Sixteen and Elite Eight)
March 26 and 28
Midwest Regional, Lucas Oil Stadium, Indianapolis, Indiana (Host: Horizon League/IUPUI)
West Regional, Staples Center, Los Angeles, California (Host: Pepperdine University)
March 27 and 29
South Regional, Toyota Center, Houston, Texas (Host: University of Houston)
East Regional, Madison Square Garden, New York, New York (Host: St. John's University/Big East Conference)
National Semifinals and Championship (Final Four and Championship)
April 4 and 6
Mercedes-Benz Stadium, Atlanta, Georgia (Host: Georgia Institute of Technology)
2020 March Madness Schedule
This year's NCAA Tournament looks to be more wide open than ever before, but that doesn't mean there are not some March Madness favorites to keep an eye on. There are a handful of teams that will be very popular with people filling out March Madness Brackets. Let's look at the top teams to consider and their odds at BETTTING.COM to win the 2020 NCAA Tournament. Let's look at the teams that are listed at odds of less than 20-1.
Deprecated
: File Elementor\Scheme_Color is
deprecated
since version 2.8.0! Use Elementor\Core\Schemes\Color instead. in
/var/www/wp-includes/functions.php
on line
5569
Deprecated
: File Elementor\Scheme_Typography is
deprecated
since version 2.8.0! Use Elementor\Core\Schemes\Typography instead. in
/var/www/wp-includes/functions.php
on line
5569
How much do you trust the Big East Conference? The Pirates have good wins this season against Maryland and Butler and they have one of the top players in the country in Myles Powell. We know that teams with great guards can go a long way in the NCAA Tournament, so keep your eye on Seton Hall.
The Seminoles have played well down the stretch and they could be an interesting team to watch in the NCAA Tournament. They have not made the Final Four since 1972, but they did play in the Elite Eight two years ago. FSU has two really good guards in Trent Forrest and Devin Vassell, but it is hard to back a Leonard Hamilton coached team to reach the Final Four.
It is hard to know what to make of the Terps. They can beat any team in the country when playing well, but they are oftentimes inconsistent. What we do know is there is no denying this team's talent as they have Anthony Cowan, Jalen Smith and Darryl Morsell. It is hard to trust head coach Mark Turgeon in the NCAA Tournament, but the Terps definitely have enough talent to make the Final Four.
The Spartans have one of the top teams in the country in Cassius Winston and a great head coach in Tom Izzo. The problem for this year's team is that they don't have a lot of supporting players. Winston can carry a team a long way, and you never want to underestimate Izzo.
March Madness Bracket Challenge Terms and Prizes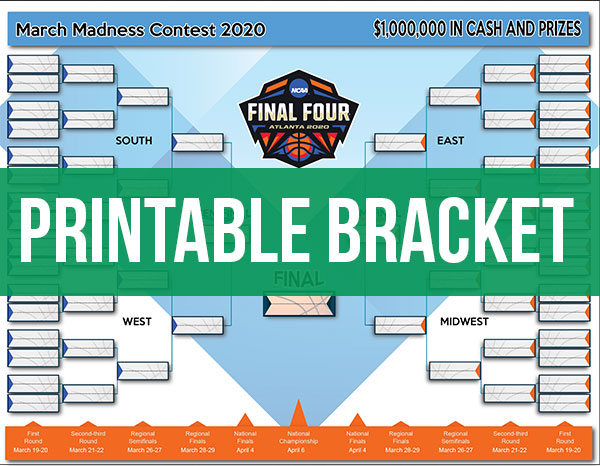 2020 March Madness Schedule
If you like betting longshots then this year's NCAA Tournament is for you. Many people are saying that the 2020 NCAA Tournament is going to be crazy. That could present some great betting opportunities to wager on March Madness longshots. Let's look at some teams you may want to consider when filling out your March Madness Brackets. For a qualifier, we'll say that longshots have to be listed with odds of 20-1 or more.
There are some teams worth mentioning that you may be able to find at odds of 100-1 or more to win the title. These teams may not end up winning it all, but they could make a run and be good teams to wager on throughout the NCAA Tournament.
The Cougars are listed as part of the field in some places, but they shouldn't be. This year's BYU team is really good and could make a mark in the NCAA Tournament. They have good wins against Houston and Gonzaga and a ton of experienced players led by Yoeli Childs and TJ Haws. Experienced teams do well in the NCAA Tournament and this year's BYU team is going to be a tough out.
The Buccaneers play in the Southern Conference so they won't get much respect, but they are a very good team. They might even get an at-large bid even if they don't win their conference. They beat a very good LSU team on the road, so they have proven they can win against top competition.
2020 March Madness Schedule
March Madness is the annual Division 1 Men's NCAA Championship Tournament that features the top 68 college basketball teams as ranked by the NCAA selection committee. The tournament was created in 1939 by the National Association of Basketball Coaches, most notably Ohio State University coach Harold Olsen.

March Madness Betting has reached international notoriety and rivals the Super Bowl, Kentucky Derby and other major global sporting events. Even though the March Madness nickname got its roots from a historical 1930's Illinois High School basketball tournament, the NCAA credits Bob Walsh of the Seattle Organizing Committee for officially appointing "March Madness" as the name for the NCAA Tournament in 1984, which went on to become officially trademarked by the NCAA.

The NCAA Tournament has several rounds. They are currently called:
The First Four
The Second Round (also known as the "Round of 64")
The Third Round (also known as the "Round of 32")
The Regional Semifinals (participating teams are popularly known as the "Sweet 16")
The Regional Finals (participating teams are commonly known as the "Elite Eight")
The National Semifinals (participating teams are officially referred to as the "Final Four")
The National Championship
March Madness Betting The First Four
March Madness First Four Betting is usually well balanced due to the equality of teams playing their way into the coveted 64 bracket spots. Point spreads in these games are typically low, and there is a lot of value in playing underdogs as straight up winners.

These games garner a lot of two-way action from the betting public. The name "First Four" actually refers to the number of games played, not the number of teams. The First Four betting matchups are derived from the lowest four at-large qualifying teams and the lowest four automatic bid conference champion teams.
March Madness Betting Round 2
The March Madness betting season is one of the few times that players look at the underdogs as a preference with a lot of media emphasis focused on the Cinderella teams taking on the NCAA traditional powerhouses. Usually this does not work out so well on the outright winners, yet there are a lot of underdogs that do go home but cover the spread.

It is not uncommon to see gamblers taking a lot of longshots on the big underdogs as outright winners. Everyone loves a good story, and big payout opportunities abound in this one-and-done March Madness Betting environment.

This season, March Madness Betting Round 2 is comprised of the finalized teams filling out the traditional bracket of 64 after the bubble teams have competed to make it to the Big Dance. In total, 32 second-round games are played on Thursday and Friday following the First Four round. After this round the field is whittled down to 32 teams.
March Madness Betting Round 3
After March Madness Betting Round 2 has concluded, players that were looking at the underdogs as a preference are now a bit more focused on one Cinderella team and a lot more action swings towards the NCAA traditional powerhouses. In March Madness Betting Round 3, there are a lot of favorites that do advance in the NCAA Tournament, but don't cover the spread. There are a lot of live dogs in this round! The third round consisting of 32 teams is played on Saturday and Sunday immediately following the second round. At the completion of the third round, Thursday's winners playing in eight games on Saturday and Friday's winners playing in the remaining eight third-round games on Sunday decide which teams move on to the next round, which is commonly known as the "Sweet 16."
This is where the NCAA tournament gets serious, and the teams that have made the grade to get here are all contenders. Sweet 16 betting is unique in that teams from large and small colleges are in full belief that they have what it takes to win the NCAA tournament.

Betting these games is exciting and any result is possible. Sweet 16 betting trends tend to lean to the large universities to carry the day, but not without a battle. Double-digit spreads are really attractive to underdog bettors in the Sweet 16 betting round. Eight semifinal games are played between Thursday and Friday. From here eight teams known as the "Elite Eight" are set to do battle over the weekend.
Elite Eight betting kicks off with teams getting ready for their biggest games of the year in order to decide the regional champions. This round tends to favor the large universities that have played well on the road throughout the season. This round is usually comprised of high-seeded teams and small point spread differences.

Moneyline wagering is popular in the Elite Eight betting round based on the fact that most covers lead to outright wins. Public betting action is usually well balanced between favorites and dogs in the Elite Eight betting round.  Saturday features two regional final games matching Thursday's winners and Sunday's final games feature Friday's winners. The four regional champions move on to the "Final Four" round.


This round is the closing round of the NCAA Tournament, and Final Four Betting usually leans towards the traditional powerhouses more than any of the other rounds.  Underdogs do not get a great deal of respect here from the betting public unless of course the dog is a traditional NCAA Tournament power or past winner.

These matches decide the National Championship game and carry a great deal of betting interest from all over the globe. Well-coached teams often provide a definitive edge in the Final Four Betting Round.  The "Final Four" round is played on Saturday to decide the participants in the National Championship game.